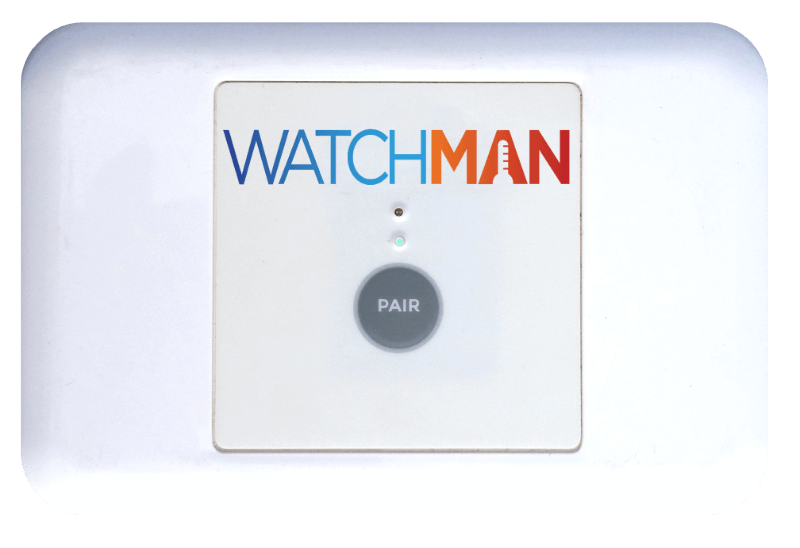 Watchman
All in one WiFi Sensor
Monitor temperature & humidity with the one device
Innovative
The Watchman WiFi all in one temperature and humidity sensor is cutting edge technology designed and developed in Australia.
Features of the Watchman include:
• Able to report humidity & temperature in one sensor
• Temperature & humidity warning alerts via SMS / Email and App
• Adjustable reporting times of 5, 15, 30 and 60 minutes
• 90 cm long waterproof temperature probe
• Used in a mobile situation it will report automatically on return to WiFi
• Digital temperature measuring technology
• Stores data when WiFi is unavailable
• 7 Day battery backup
• Reports backup battery level and signal strength of WiFi to server
• Multipurpose mounting bracket and magnets supplied
• Daily and weekly email reports (am/pm compliance reporting)
• Multiple user access
• Automatic software updates
• 12 month temperature report backup supplied by Sentry Monitoring
• Requires a power point and Wifi to operate
Thousands of applications
Do you need more information?
If we didn't answer all of your questions, feel free to drop us a line anytime.