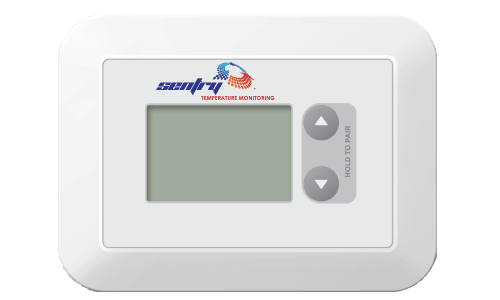 HACCP Temperature Monitoring System
A HACCP Certified 24 / 7 temperature monitoring solution making sure all your compliance reporting requirements are taken care of.
SENTRY SOLUTIONS
All Sentry monitoring products utilize the Sentry temperature monitoring software platform, providing an integrated monitoring and reporting system that
consolidates the data from multiple temperature controlled storage devices, and multiple sites, into simple, easy to view reports.
This allows different Sentry products to be used in combination with each other to provide the optimum integrated solution for any given application.
Applications of Sentry temperature monitoring products include transportation, receival, storage,
processing and despatch of temperature sensitive goods in the food, pharmaceutical and medical industries, as well as climate-controlled environments including computer server rooms, laboratories and specialized manufacturing and storage facilities.
Whatever your application, Sentry can provide a low cost, easy to install solution for you.
System Fault Alerts
The Sentry Temperature Monitoring System has inbuilt system diagnostics to alert users of system faults.
The system recognises if a sensor has malfunctioned and it will then provide a temperature alert.
The Sentry Temperature Monitoring system tracks battery charge and will provide timely temperature alerts for battery replacement prior to full discharge.
The Sentry system monitors wireless signal strength of the temperature sensors and provides alerts when signal strength is weak.
The digital temperature monitoring system monitors 4G signal strength and provides alerts when a prolonged outage occurs. In the meantime, the Collector unit will continue to store data and will forward it to the server when the 4G network is back online.
The system will detect when there is a power outage affecting the Collector unit and will provide a temperature alert. A back-up battery will provide power for operation in the event of a power outage.
Benefits of Sentry Temperature Monitoring System
Keeping food safe to prevent food poisoning is critical for a food business. To minimise the risk of such an event, all businesses in the food supply chain must comply with the relevant Food Standards and Compliance Codes.
The Sentry Temperature Monitoring System provides 24/7 real-time monitoring of temperatures and immediately alerts users of discrepancies from set temperature parameters. This allows a timely response to take corrective action and preserve valuable stock.
The food service temperature monitoring system automatically generates daily compliance reports via email providing accurate data and peace of mind that compliance reporting requirements are met. This is done even on days when the business is closed.
The HACCP certified temperature monitoring system provides detailed management reports to assist businesses with the efficient operation of their storage devices. This helps with providing significant savings in operating costs.
Do you need more information?
If we didn't answer all of your questions, feel free to drop us a line anytime.